Travelling with Marianne and Sven was a special experience. On the roads we were stopped by people who absolutely wanted to greet them. And in the churches, we were welcomed with joy, pomp and circumstance.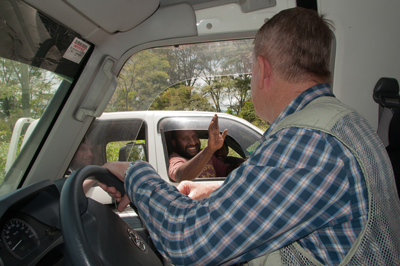 Sven is stopped for a greeting
Sven, together with some Papuan pastors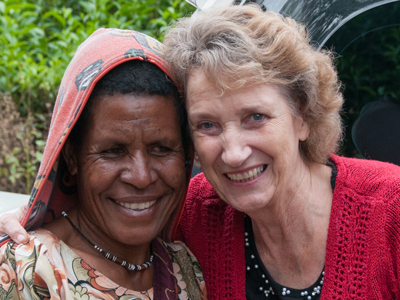 Marianne and a Papuan woman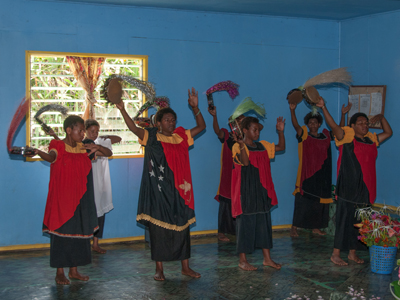 In many churches, we were welcomed by the singing of "Tambourine Girls" ...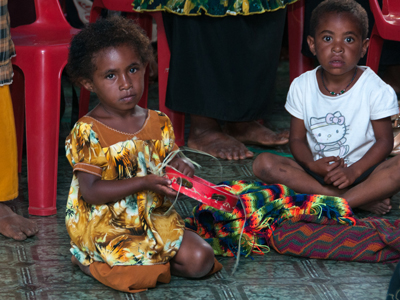 ... both large and small ...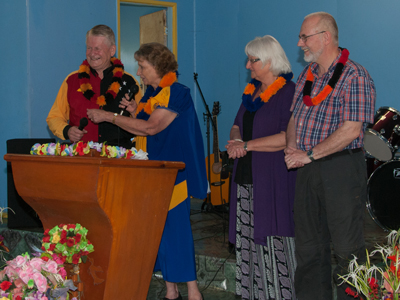 ... and were provided with welcome garlands around our necks.
​
In Tega build now his third church, a very big and nice church.
The present church in Tega (2012)
The new church in Tega ...
... will be big and roomy, but ...
... occupational safety has apparently not yet come to Papua New Guinea.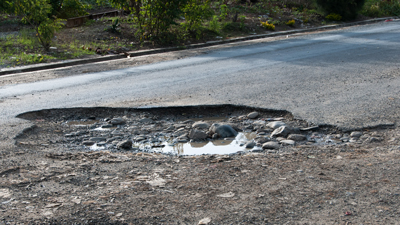 Speaking of safety, the roads were not in such good condition.
​
​
​